Welcome to Designer Cakes by Paige
"Sugar coated kisses and candy floss wishes"
Wonderful Wedding Cakes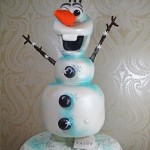 Incredible 3D Cakes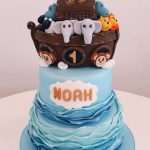 Special Occasion Cakes
Cupcakes and Treats!
Fantastic Frozen Cakes
Adorable Hamleys Cakes
Welcome
Designer Cakes by Paige specialises in creating bespoke designer cake creations for a variety of special occasions – including birthdays, anniversaries, weddings and corporate. Newly relocated to Great Western Road in the west end of Glasgow, Designer Cakes by Paige award winning cake designs is the perfect place to arrange your perfect cake.
Designer Cakes by Paige is proud to be associated with Hamleys Toy Shop in St Enoch Shopping Centre, Glasgow.
Whether you are looking for a bespoke wedding cake, 3D cake, birthday cake or corporate cake, we can help you here at Designer Cakes by Paige. Browse our website or use the search bar at the top to view our selection of cake creations. Can't find the cake you'd like? Contact us and discuss with us your dream cake.
Every now and then we have an offer or a competition going, keep an eye on our Facebook page and our Blog to be kept up to date with all the latest news!
We currently have a job opportunity here at Designer Cakes by Paige and are looking for a talented, experienced cake decorator to join our team. Cake decorating skills are essential, with preference shown to individuals who have qualifications and have previously worked in a fast paced, cake decorating environment. If you think you have what it takes to become one of our fabulous cake decorators, please send your CV, portfolio and a covering letter using the contact us section of the website.
Testimonials
Thank you so much for Frankie's 1st birthday cake. Billy and Bam Bam cake was perfect along with the cupcakes. Delicious, will definitely be back in the future.